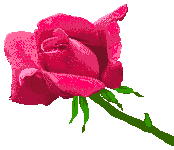 In Atlantis, priestesses of the Goddess were gathering in circles of twelve to anchor the energy of peace and harmony. They were called the Sisterhood of the Rose. They later reemerged in ancient Egypt as priestesses of Isis, with rose being a sacred symbol of the Goddess Isis. In the time of Crusades, Sisterhood of the Rose was the feminine counterpart to the Templars. During World War 2, they tried to influence some of the top Nazis, sometimes successfully persuading them to more peaceful ways, and thus saving many lives.
Venus-Sun transits in 2004 and 2012 were a coded sign in the sky to reactivate the Sisterhood of the Rose:
This summer, a grand trine of Eris, Lilith and Chariklo will activate the Goddess archetype on this planet on a deeper level than ever before. It is interesting to note that at the same time outer solar system objects Chariklo, Pholus and Ixion will make a triple conjunction in late Sagittarius, close to the position of the Galactic Center. This signifies a breakthrough of the suppressed Goddess archetype from collective unconscious on a planetary level. Feminine principle was suppressed by the Archons throughout the human history by female sexual energy control and manipulation and the key to liberate the feminine is for women to allow themselves to feel their sexual energy, align it with their heart and express it in their own way.
At the moment of summer solstice on June 21st, the process of activating the planetary Goddess archetype will begin. This will be activated by many women from the Resistance Movement and the Pleiadian fleet meditating and directing their loving energy to humanity. You can join that meditation in your own way. Summer solstice comes at 10 hours 52 minutes GMT. This equals 12:52 pm local time in Egypt and central Europe, 11:52 am BST in London, 6:52 am EDT in New York, 5:52 CDT in Chicago, 4:52 MDT in Denver and 3:52 PDT in Los Angeles.
Our core group will be anchoring those energies on Ibiza. Ibiza is an island, sacred to Goddess Tanit. She is the Goddess of waters and her springs and fountains bring healing, rejuvenation and alignment of electromagnetic field of our body and our energy field. She is a Cosmic Goddess and Romans called her Juno Caelestis. She and her island will support us on our path of individual, planetary and cosmic integration. You are more than welcome to join us:
It has been requested from the Light forces that women and men with inner connection with the Goddess begin to gather in groups to reactivate the Sisterhood of the Rose. Those groups need to gather physically at least once a week and invoke Goddess energy for planetary peace in their own unique way. Those groups will become the feminine aspect of support for the planetary transition at the time of the Event, whereas the Event Support groups represent the masculine aspect.
It has been requested from the Light forces that at the time of the Event all Sisterhood of the Rose groups meet, meditate for a peaceful transition and invoke Goddess energies of Love and harmony.

You can read more about the Goddess and how to connect with Her here:

Many temples of the Goddess will be built after the Event. Until then, you can light a candle in this virtual temple of Isis: