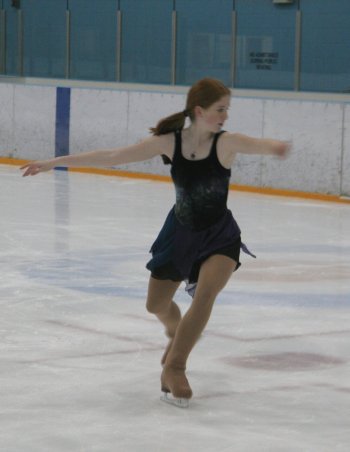 Seraphin Says.....
The slippery cold surface serves to increase your vigilance, trains you to balance, and encourages you
to MOVE ON AND KEEP MOVING CONTINUOUSLY LEST YOU BECOME FROZEN AND IMMOBILE IN ACTION AND IMMOBILE IN THOUGHT. IT INCREASES AWARENESS AND PREVENTS STAGNATION ON ALL LEVELS.
OBSERVE YOUR STEPS AND DANCES ON THE ICY STAGE, BELOVED CHILDREN, AND NEVER LOSE YOUR OWN CENTRE OR BE PERSUADED TO RUN WITH THOSE WHO MAY DRAG YOU DOWN OR DISRESPECT YOU OR MISJUDGE YOUR PRESENT PACE.
For it is this interaction amongst yourselves which determines the quality of your progress as individuals, and of your progress collectively as a planet of many nations.

Each step is vitally important. If placed with ultimate awareness, in exactly the right place, then you will be able to BEAR THE WEIGHT of whatever is to come.
Read full message..
http://abundanthope.net/pages/Rosie/Message-131-MONITORING-YOUR-STEPS-ON-THE-ICE.shtml