Targeted Messages
Aug 4, 2013 -
You know NOTHING of the Dogs of Heaven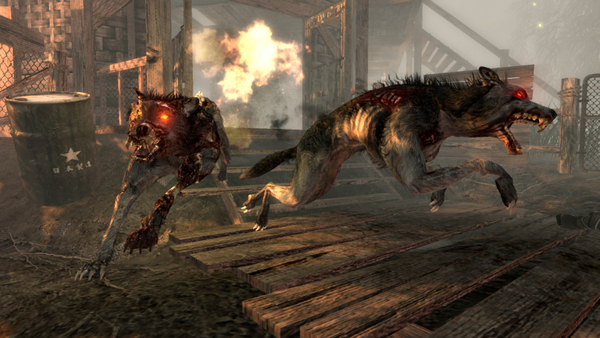 oops!!Your pups!!!
Target to those who need a response:
Make no mistake
We are fully cognizant of the reality of present circumstances
And while we appreciate the gesture
We understand that
In your mind
You have thrown us a bone
Are we dogs?
So you have said
You
Who fear the dogs of hell
and unleash the dogs of war
Know nothing of the dogs of heaven
Nor the winged wolves
Of the bestiary of Paradise
And there is that
Which you have no comprehension of
But we shall save that for another time
For now
Shall we unleash OUR dogs?
That you may see?
Oh see
Hear these words!
Perceive them as you read them!
WE are not required to give warning
You are
Yet we have limited ourselves
To match your requirements
But your attitude now requires
That we do this no more
Ye shall be informed of circumstances
As they happen
And as they have happened already
For you have lost the ability
To think before you act
Your dogs are mere pups
And our dogs await their coming.


Your warning to one
Has been received
and has been
And is
Being answered
Without restraint

Learn from this
And know
A single step
Will lose you ten.

It is too late
To prepare any further
It is done
And so are you.
So try to have a good day
WE CERTAINLY ARE.

I AM CHRIST MICHAEL ATON
SUPREME UNCONDITIONAL UNIVERSAL SOVEREIGN
OF NEBADON
THE UNIVERSE OF MY MAKING
MY CREATION AND GIFT
TO THE PARADISE TRINITY
AND IT SHALL NEITHER YIELD NOR FALL
TO ANY DARKNESS
AND ESPECIALLY NOT
TO THE LIKES OF YOU!