"It's a Dog Eats Dog World." How the Dark US Cabal Create Their Hell-Earth B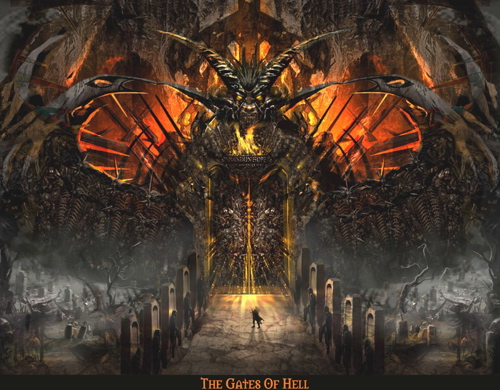 A.
by Georgi Stankov, May 11, 2013
www.stankovuniversallaw.com
I am publishing this article below because it is very well researched and contains many vital pieces of information, which I,
myself
and other members of the PAT (
Dorie
,
Debra
,
Gwen
, etc.) have recently published and discussed on this website. I particularly make you aware of my article "
Conspicuous Silence. The Cabal in the West Is Running Out of Options
", which discusses the poisoned relations between the USA and Russia on the cusp of the collapse of these two powers in the abyss of the catastrophic earth B after the ID spilt, which we will trigger with the detonation of the PAT Supernova in early June.
The Cabal are now creating their "
Dog Eats Dog World
" as
Dorie's HS
has so precisely characterized it: "
After all they are the ones who created it
". She then warns us that no matter how conspicuous the facts are that the dark US cabal have already lost their battle with the light, they will continue with their insidious crimes on humanity, as there is nothing left for them to do and they do not know any other more decent human behaviour:
"
Nonetheless, they will continue to play until the very end, because in their madness they will only see what they choose to see, as well as only what we have CHOSEN for them to see
. "
The latest message from the Ascended masters channelled by
Jahn J Kassl
(comes next) gives us a very impressive picture how this hell-earth B will look like, where mass genocides will be unleashed by the old ruling cabal to secure their existence in underground bunkers from the rebellious masses of their former stooges, whom they will leave unprotected amidst the most devastating natural catastrophes after the ID split on the surface of the dying earth B.
This dying planet, which will not even harbour any seeds in its soil any more, is already in the making, as this article below clearly shows. It also explains why the relations between Russia and the USA have reached their lowest point and why
Putin
is so angry with
Obama
, who protects
Monsanto
and the whole US Pharma & Gen mafia, so that he did not want to meet with
John Kerry
and let him wait for more than three hours, as this was
reported
in the US mainstream media several days ago. It is not only about Syria, it is about the naked survival of the cabal in the coming "
dog eats dog world
".
_____________________________________________________
B.
Russia Warns Obama: Global War Over "Bee Apocalypse" Coming Soon
The shocking minutes relating to President Putin's meeting this past week with US Secretary of State John Kerry reveal the Russian leaders
"extreme outrage"
over the Obama regimes continued protection of global seed and plant bio-genetic giants Syngenta and Monsanto in the face of a growing
"bee apocalypse"
that the Kremlin warns
"will most certainly"
lead to world war.
According to these minutes, released in the Kremlin today by the Ministry of Natural Resources and Environment of the Russian Federation (
MNRE
), Putin was so incensed over the Obama regimes refusal to discuss this grave matter that he
refused for three hours
to even meet with Kerry, who had traveled to Moscow on a scheduled diplomatic mission, but then relented so as to not cause an even greater rift between these two nations.
At the center of this dispute between Russia and the US, this MNRE report says, is the
"undisputed evidence"
that a class of neuro-active insecticides chemically related to nicotine, known as
neonicotinoids
, are destroying our planets bee population, and which if left unchecked could destroy our world's ability to grow enough food to feed its population.
So grave has this situation become, the MNRE reports, the full European Commission (EC) this past week instituted a two-year precautionary ban (
set to begin on 1 December 2013
) on these
"bee killing" pesticides
following the lead of Switzerland, France, Italy, Russia, Slovenia and Ukraine, all of whom had previously banned these most dangerous of genetically altered organisms from being used on the continent.
Two of the most feared neonicotinoids being banned are
Actara
and
Cruiser
made by the
Swiss
global bio-tech seed and pesticide giant
Syngenta AG
which employs over 26,000 people in over 90 countries and ranks third in total global sales in the commercial agricultural seeds market.
Important to note, this report says, is that Syngenta, along with bio-tech giants Monsanto, Bayer, Dow and DuPont, now
control nearly 100%
of the global market for genetically modified pesticides, plants and seeds.
Also to note about Syngenta, this report continues, is that in 2012 it was
criminally charged in Germany
for concealing the fact that its genetically modified corn killed cattle, and
settled a class-action lawsuit in the US for $105 million
after it was discovered they had contaminated the drinking supply of some 52 million Americans in more than 2,000 water districts with its
"gender-bending"herbicide Atrazine
.
To how staggeringly frightful this situation is, the MNRE says, can be seen in the report issued this past March by the American Bird Conservancy (
ABC
) wherein they warned our whole planet is in danger, and as we can, in part, read:
"As part of a study on impacts from the world's most widely used class of insecticides, nicotine-like chemicals called neonicotinoids, American Bird Conservancy (ABC) has called for a ban on their use as seed treatments and for the suspension of all applications pending an independent review of the products' effects on birds, terrestrial and aquatic invertebrates, and other wildlife.
"It is clear that these chemicals have the potential to affect entire food chains. The environmental persistence of the neonicotinoids, their propensity for runoff and for groundwater infiltration, and their cumulative and largely irreversible mode of action in invertebrates raise significant environmental concerns," said Cynthia Palmer, co-author of the report and Pesticides Program Manager for ABC, one of the nation's leading bird conservation organizations.
ABC commissioned world renowned environmental toxicologist Dr. Pierre Mineau to conduct the research. The 100-page report, "The Impact of the Nation's Most Widely Used Insecticides on Birds," reviews 200 studies on neonicotinoids including industry research obtained through the US Freedom of Information Act. The report evaluates the toxicological risk to birds and aquatic systems and includes extensive comparisons with the older pesticides that the neonicotinoids have replaced. The assessment concludes that the neonicotinoids are lethal to birds and to the aquatic systems on which they depend.
"A single corn kernel coated with a neonicotinoid can kill a songbird," Palmer said. "Even a tiny grain of wheat or canola treated with the oldest neonicotinoid — called imidacloprid – can fatally poison a bird. And as little as 1/10th of a neonicotinoid-coated corn seed per day during egg-laying season is all that is needed to affect reproduction."
The new report concludes that neonicotinoid contamination levels in both surface- and ground water in the United States and around the world are already beyond the threshold found to kill many aquatic invertebrates."
Quickly following this damning report, the MRNE says, a large group of group of American beekeepers and environmentalists sued the Obama regime over the continued use of these neonicotinoids stating:
"We are taking the EPA to court for its failure to protect bees from pesticides. Despite our best efforts to warn the agency about the problems posed by neonicotinoids, the EPA continued to ignore the clear warning signs of an agricultural system in trouble."
And to how bad the world's agricultural system has really become due to these genetically modified plants, pesticides and seeds, this report continues, can be seen by the EC's proposal this past week, following their ban on neonicotinoids, in which they plan to criminalize nearly all seeds and plants not registered with the European Union, and as we can, in part, read:
"Europe is rushing towards the good ol days circa 1939, 40… A new law proposed by the European Commission would make it illegal to "grow, reproduce or trade" any vegetable seeds that have not been "tested, approved and accepted" by a new EU bureaucracy named the "EU Plant Variety Agency."
It's called the Plant Reproductive Material Law, and it attempts to put the government in charge of virtually all plants and seeds. Home gardeners who grow their own plants from non-regulated seeds would be considered criminals under this law."
This MRNE report points out that even though this EC action may appear draconian, it is nevertheless necessary in order to purge the continent from continued contamination of these genetically bred
"seed monstrosities.
"
Most perplexing in all of this, the MRNE says, and which led to Putin's anger at the US, has been the Obama regimes efforts to
protect pesticide-producer profits
over the catastrophic damaging being done to the environment, and as the Guardian News Service detailed in their 2 May article titled "
US rejects EU claim of insecticide as prime reason for bee colony collapse
" and which, in part, says:
"The European Union voted this week for a two-year ban on a class of pesticides, known as neonicotinoids, that has been associated with the bees' collapse. The US government report, in contrast, found multiple causes for the collapse of the honeybees."